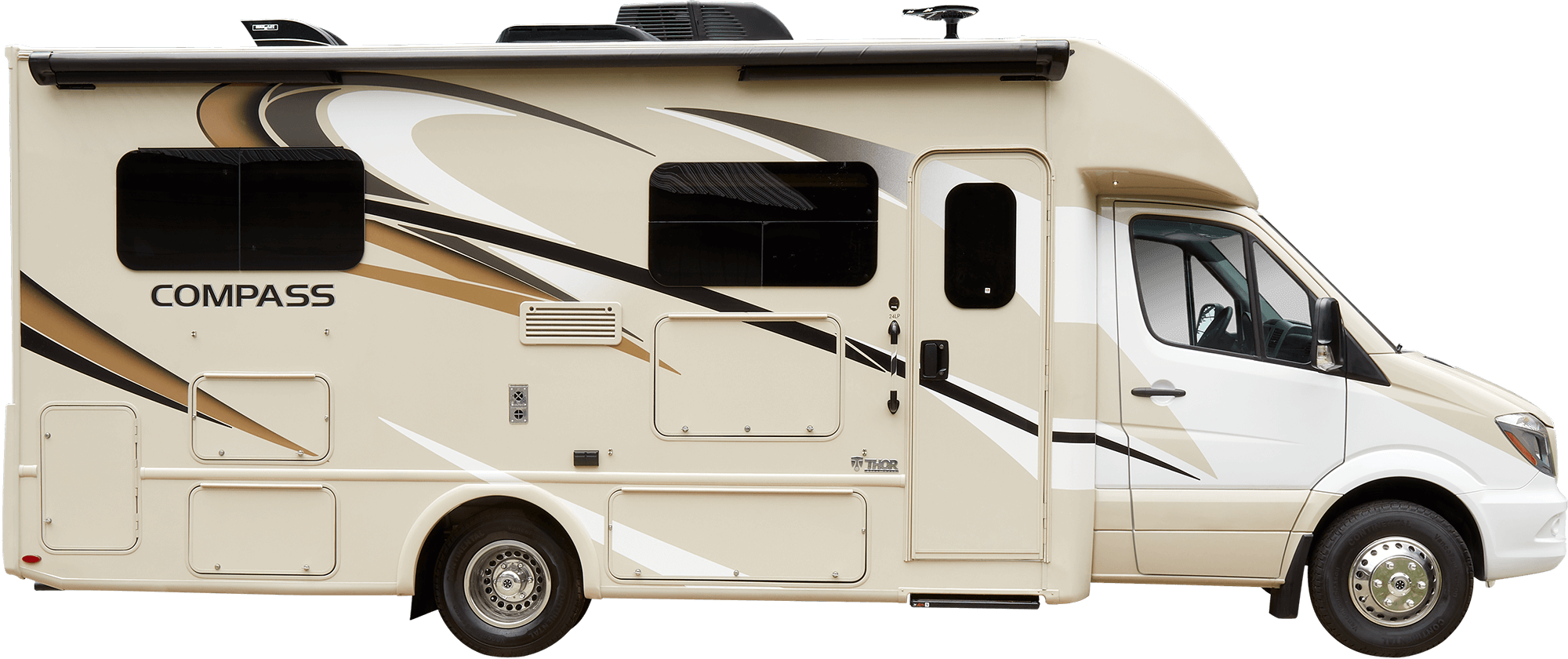 Exterior Features
Solar Prep and Outdoor Living
The solar prepped Compass is geared up for all your outdoor living too. Picture this, you pull up your chairs, you have a full cooler and the grill is hooked to your exterior propane connection. If the sun gets a little too hot for you, put out your awning - don't forget you can use Rapid Camp+®.
With all this, it's easy to make those smiles happen, in the Compass from Thor Motor Coach.
If you're looking for a Compass Class C RUV for sale near you, use our Dealer Locator.